Adobe XD December Update: The One with Text Underline
Building on our November release which included features like Design Specs (Beta) and Layout Grid, our latest update is here, delivering some of the top requested features from the community:
Text underline: It's finally here! With over a thousand votes in Uservoice and customer feedback that this was a must from day one, we've been working hard to deliver this functionality. Though it seems like it would be a small task, we had overcome a few technical hurdles but we resolved to deliver a high-quality experience that handles descenders appropriately. Now you can apply an underline with a keyboard shortcut or a button in the property inspector. Underline leaves space for characters with descenders such as y and g.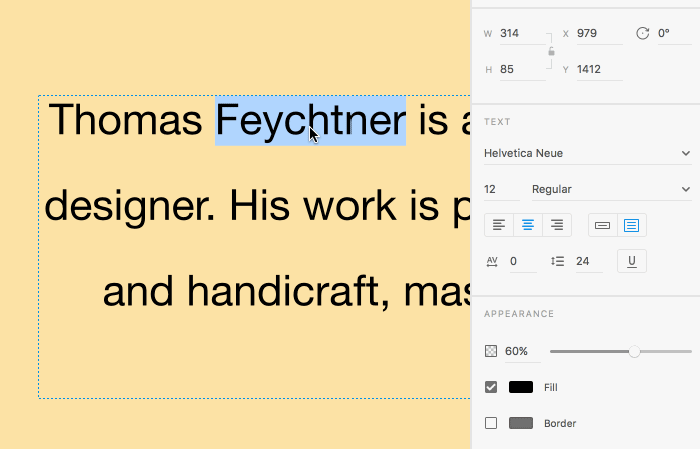 Options for Stroke Align Type: Better control the appearance of your design by toggling quickly between inside, outside, and center stroke align for shapes and closed paths in XD.
Graphics editing in Photoshop: Right click on a raster graphic in the Creative Cloud Libraries window to edit it in Photoshop.
Adobe Stock licensing: Quickly begin licensing stock imagery from the Creative Cloud Libraries window.
Prototype publishing enhancements: Disable or enable hotspot hints as well as set your prototype to display in fullscreen mode before publishing your prototype for an improved user testing and more.
For more details on what's new, check out our release blog here
We'd love to hear what you think about this update! Please leave questions, comments, or suggestions below.